Before you learn to read cards.
Before you become a master reader.
Before you know the difference between your brain and your intuition.
There is a Card Deck that calls to you.
Do you relate? Imagine…
Being able to uncover patterns that have stopped you until now.
Feeling a deep connection as the card validates exactly what you feel.
Knowing the Chakra secrets to manifest sustainable results in all areas of your life.
Knowing every event to this moment has prepared you to help others with your intuitive gifts.
A friend is lost, uncertain. She asks you to pull a few cards. You get the subtle message the card offers and at that moment, your intuition transforms her entire life.
Learn the pathways hidden in the Chakra Wisdom Tarot to know how to go deeper and have mind-blowingly accurate readings.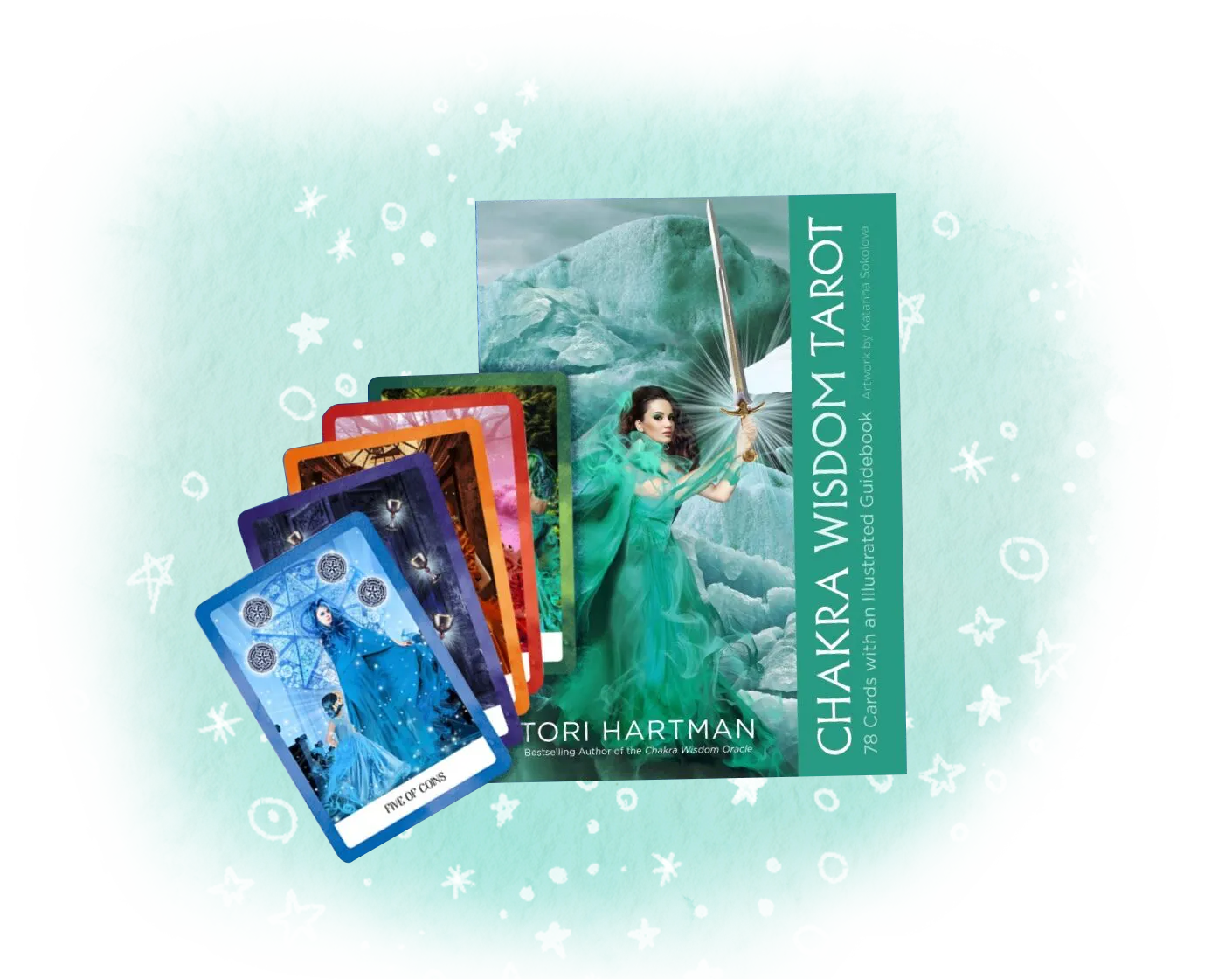 " The Chakra Wisdom Tarot cards beautifully blend the message of the tarot and the wisdom of your chakras. It takes the card's message a step deeper, where the gems of our own energy system are. Adding in what is in our chakras takes this deck on a level that feels like healing therapy. "
This course is for you if: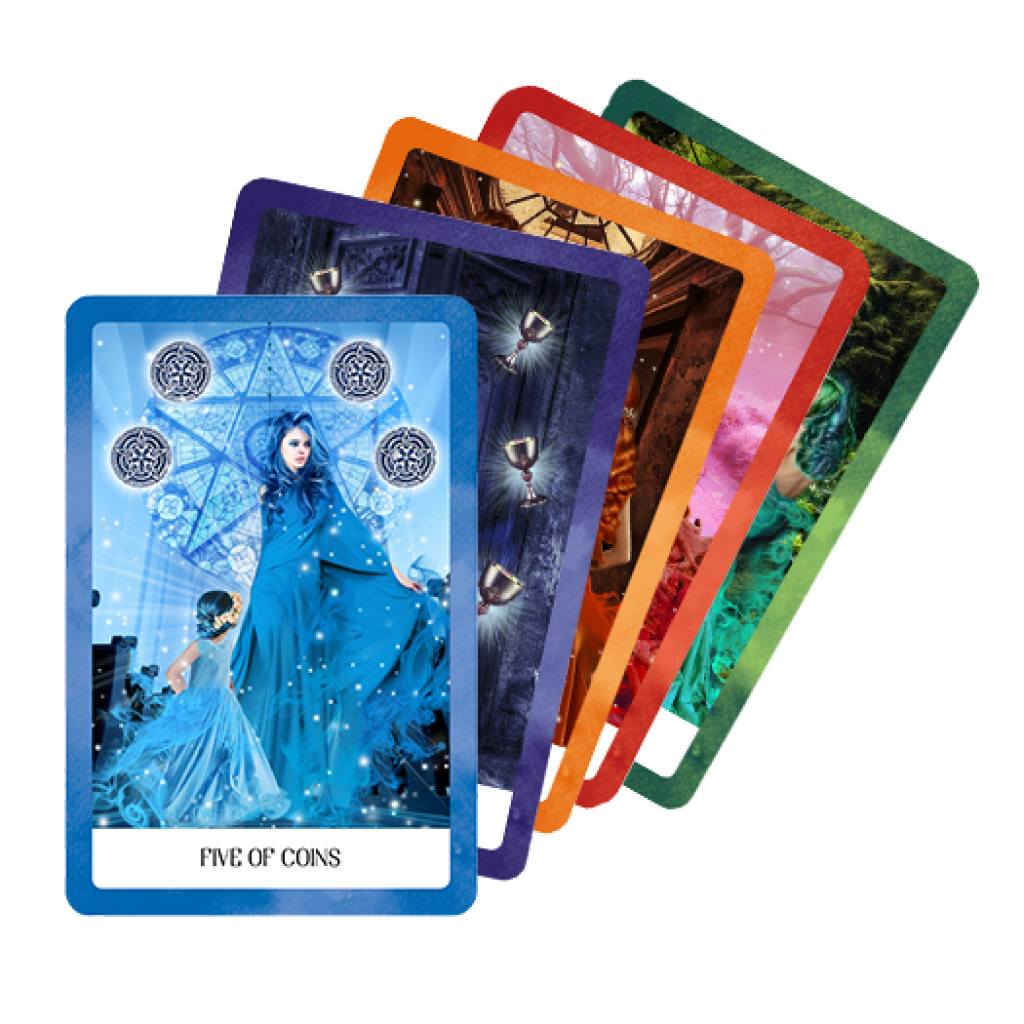 You have more than 30 decks (okay, maybe you KNOW someone who has more than 30 decks) but none of them give THAT epiphany you desire.
You know there is something missing in your readings, and if you knew what it was, you would break through everything that has held you back.
You think if you understood the meanings of the cards better the lingering doubt would stop.
You want your readings to go deeper and be more accurate.
You're not sure if the message you're getting is you or your intuition.
The Fool is the key player throughout the Majors. It is more clear now and I am learning everything as if I am in the story. I have been a psychotherapist for 20 years and know that if a person can see who they REALLY are, issues and problems can melt away. The more I go back to the videos and watch other ones Tori has done I can now see a pattern emerging. It is mind-blowingly fantastic. I feel so excited!
What to expect from the course:
Wouldn't you like to never freeze during a reading again?  You are going to know how to get back on track instantly.
The secret pattern of the chakras in the deck will offer you techniques most others do not know.
The ability to help your family and friends find their own solutions through YOUR new skills to really see the hidden messages in the Chakra Wisdom Tarot.
New spiritual tools to get a deeper insight into your readings and experience consistent breakthroughs.
A clear understanding of how the chakras work with the Tarot.
Experience the confidence of working with your intuition.
And more...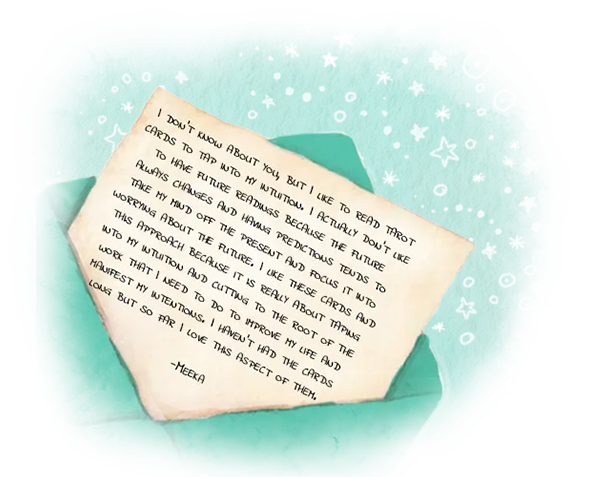 Tori's video presentations makes reading Tarot much more approachable for me. The idea of "linking cards" in the suit of wands was new to me and makes a lot of sense, what a great concept.
There are additional videos (just for you) on the PRIVATE Facebook group where Tori shares her unique insight into:
Reviewing of the modules – Tori offers insight and tips into reading the cards not found anywhere else and points out card spreads you might otherwise skip over...
Working with your seven chakras and how to use them to become an intuitive samurai.
How The Fool's Journey is a real journey of the chakra evolution for one woman (The Fool), revealing where she/we are in the present moment.
Using your Chakra as a guide you'll discover how astrological planets can add specificity to your readings (did you know a Mercury retrograde can influence the cards?)
You'll get Tori's personal tips and suggestions along the way. No two videos on the Facebook page are alike!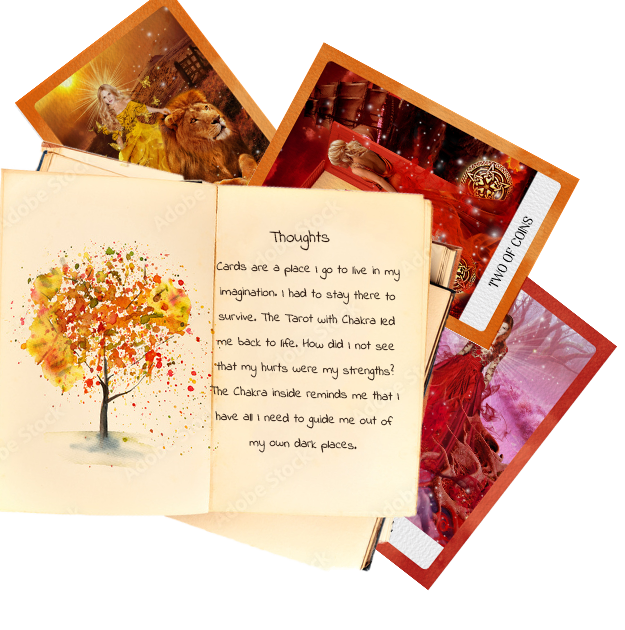 A new view of the Tarot. Find the answers you need when you add Chakras to your divination techniques.  
Overview video
Quickly learn how the deck works.

Instantly understand how the Chakras create personal breakthroughs.

A new approach to finding deeper meaning from the Tarot.

You know there's a message, but can't always get it 100% of the time.

All Tarot decks have a pattern; knowing it brings confidence to your interpretation skills.
A breakdown of Card Layout One
How to prep for a reading.

This is the first deck ever to have a female FOOL.

The Fool is in EVERY Major card & we follow her through meeting her mentors, application of their lessons, and truth she learns about mastery.
Chakra Wisdom Tarot Basics:
    Week One Live Class playback with Q&A

    Module One Quiz
Manifesting and Magnetizing, setting Intentions and planetarily influences. Clarify what you really want.
Overview video
Chakra Manifesting or magnetizing – how to use the best energy for you.

Meditation exercises to set powerful intentions

Diving in deeper; how the Chakra personalizes the Tarot

How the Fools Journey reveals what you need to master or may have mastered already.

The chakras and related planets – adding a layer of insight with Astrology

The true levels of chakra evolution and how to use them

Learning, living and mastery.

Manifesting and creating what you really want
Chakra Wisdom Tarot Basics - Plus
    Week Two Live Class Playbacks with Q&A

    Module Two quiz
11 Cards are assigned to each Chakra, how and why they work. Plus: Three major Arcana cards are assigned to each chakra. What do they mean?
 Overview video
Revealing how the 11 cards in each chakra – minor arcana & the three major arcana that reveal the evolution of the Fool's Journey in each chakra
1st: Red/Root  - Beginning

2nd: Orange/Sacral - Feelings

3rd: Yellow/ Solar plexus - Plans

4th: Green/ Heart - structure

5th: Blue/Throat – manifesting

6th: Indigo/Third Eye – family Agreements

7th: Violet or white/ crown – Universal consciousness
Focus on Layout 4; Path to Manifesting 
    Putting the puzzle pieces together

    Using Your natural intuitive energy
 Chakra Wisdom Tarot Basics - Plus
Week Three Live Class playback with Q&A

Module Three Quiz
How the cards in each of the four suits: Coins, Cups, Swords and Wands tell a Chakra story that you have not seen before.
Breakdown of each suit in each chakra (cups, coins, wands, swords):
Video
Part 1: How the chakra reveals an emotional journey with cups…where are you now?

Part 2: Your relationship with all that is the tangible through the eye of your Chakras

Part 3: The wands fiery passion – and the wisdom of knowing which chakra it is impacting now

Part 4: How do you deal with the challenges in life? The swords reveal the chakra you currently rely upon?
Focus on the 3rd card layout: Chakra Focus 
The natural progression of the chakra pinpoints what is going on with you

Plus - includes actionable ideas to work with
Chakra Wisdom Tarot Basics - plus
    Live Class Playback with Q&A and reflection.

    Module Four Quiz
Books or Card Products Discussed & Recommended: